Opportunity
delivers a future
Invest in the future. Believe in people. Teach skills that empower families.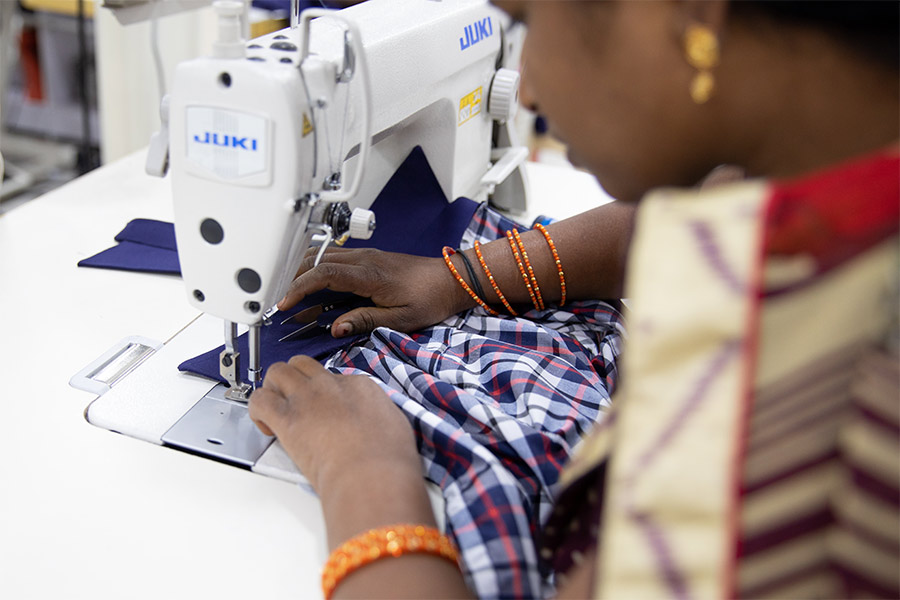 THE NEED
Families in poverty need more than financial relief and food support. They need a new way forward. Women in particular are kept impoverished through a cycle of illiteracy and lack of job training. At DFN, our economic empowerment programs invite women to uplift their families, communities, and their own self-worth.
We believe in the power of a woman with a good idea. When she is trained in a new skill, an entire family is transformed. There is bread on the table and new shoes on growing feet. And, the risk of labor trafficking decreases exponentially every time a mom can support her family.
We believe in the skills and strengths of the marginalized and forgotten. Skills training opens the doors to a better tomorrow. Your monthly promise provides these life-supporting opportunities for women.
WHAT YOUR PROMISE DOES
Your promise provides skills training, employment opportunities, and basic financial management education. In fact, all of the uniforms for our schools are made in our tailoring shop which employs women in a safe and fair working environment. You also provide employment for women in our healthcare clinics.
When you join Promise, you also offer a 6-month vocational training course for young women coming out of trafficking. Vocational training is an investment in girls who have been forgotten. It allows them to reclaim their purpose and restores their freedom.
RELATED BLOGS
DFN Canada
Sitting in the foothills of the Himalayas is a unique town in India. It's one in which Hindus, Christians, and Muslims share space, respectfully and peacefully. This is not true for [...]
DFN Canada
  If there is a common aspiration for compassionate people, for non-profit organizations, and for governments, it might be this: To make life better. How to do that, however, is not so easily agreed [...]
DFN Canada
Sixteen-year-old Beulah wears a bright, hopeful smile on her face. Her eyes sparkle when she thinks of her future as a psychologist helping people suffering from trauma and grief. She longs for the day [...]