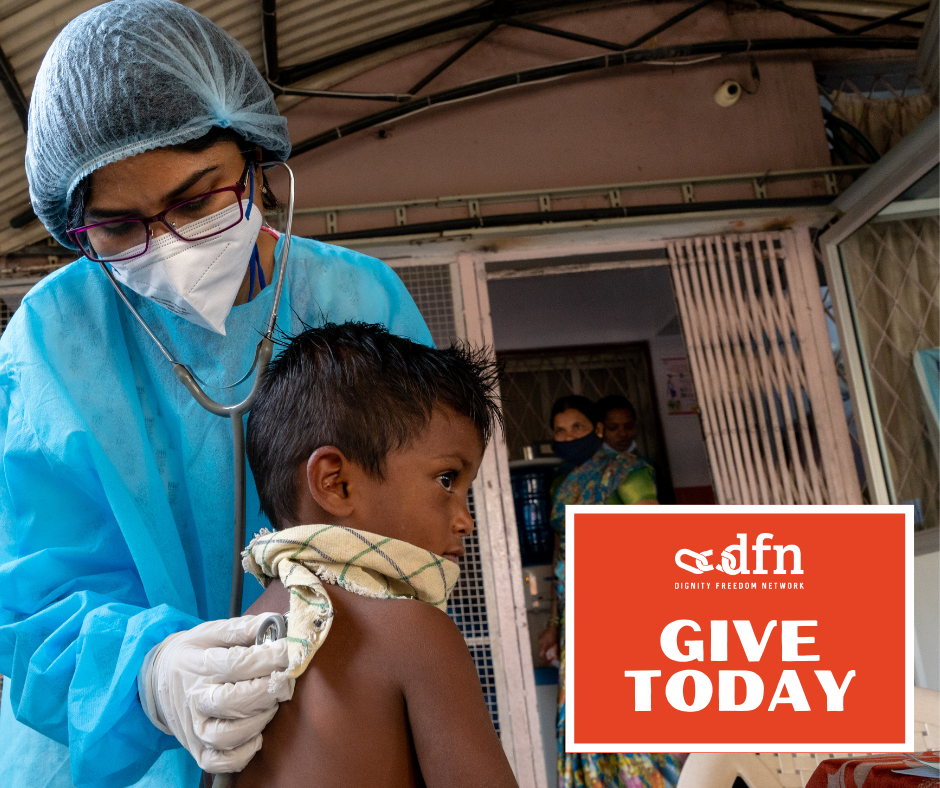 In the slums and rural areas of India hundreds of thousands of children are sick and many die from treatable diseases when they don't have access to healthcare.
For $1.80 you can get a child to a doctor, get them the medicine they need, and cure them so they don't have to be sick or lose their life. Dignity Freedom Network operates over 100 clinics throughout India to cure disease and save the lives of those who are suffering from some of the worst poverty on the planet.
Get them to a doctor today.
How many children will you cure?
●
$90

will cure

50

children.
●

$180

 will cure

100

children.
●

$360

 will cure

200

children.
●

$900

 will cure

500

children.
●

$1,800

will cure

1,000

children.